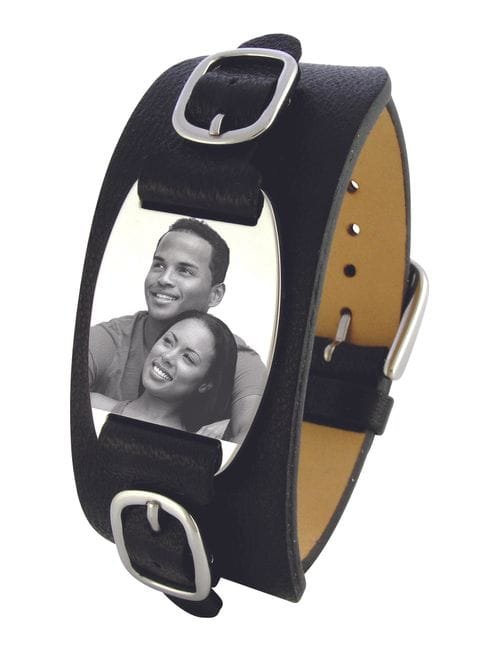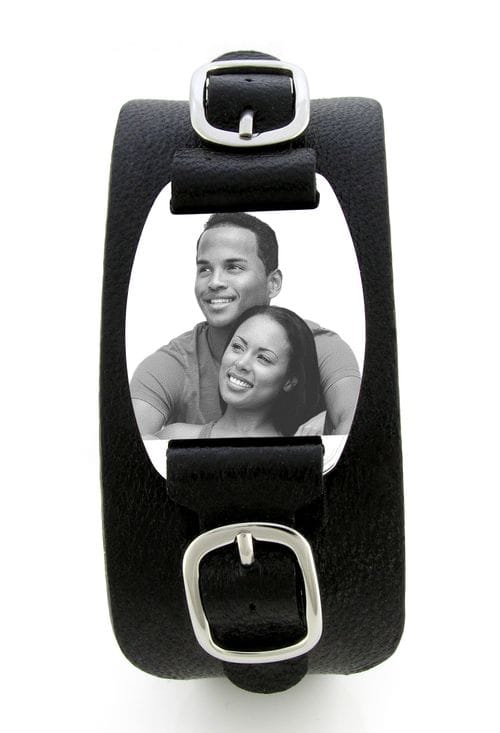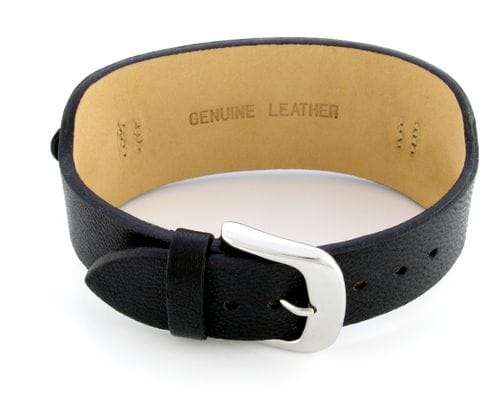 Stainless Steel & Leather Bracelet
Options for Extra Images,Imaglaze are available at the Checkout.

Description
Modern Stainless Steel & Black Leather Bracelet, 26mm(w) x 36mm(h) (stainless steel plate)
Personalised Photo Engraved Bracelet Range

The Image Gold Bracelet features a black leather bracelet with a personalised photo engraved image on a stylish stainless steel plate. This custom designed modern bracelet is an ideal gift or keepsake. The Image Gold bracelet will never leave your arm and your loved ones will never leave your heart
Love and laughter... Stylish designs, bringing a smile to your heart any time of the day.